Radically reinvented 10th anniversary version of Brian Eno and Peter Chilvers' critically acclaimed generative music app Bloom – now with significant new features, a simplified interface, and available for the first time on Android in addition to the iPhone and iPad.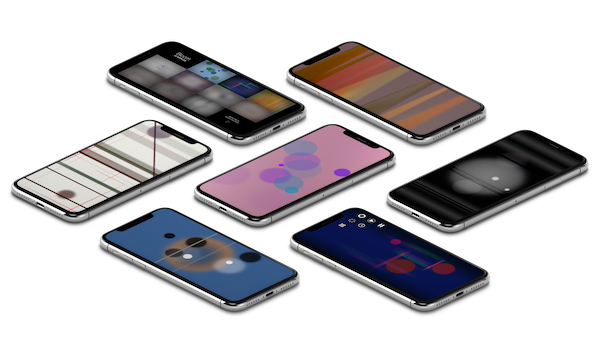 Brian Eno and Peter Chilvers are pleased to announce Bloom: 10 Worlds – a developed, augmented and expanded new edition of 2008's game-changing original Bloom app, which explored uncharted territory in the realm of applications and was dubbed "The First Great iPhone App" by Gizmodo.
Requiring no musical or technical ability, the egalitarian and user-friendly Bloom app enabled anyone of any age to create music, simply by touching the screen. Part instrument, part composition and part artwork, Bloom's innovative controls allowed users to create elaborate patterns and unique melodies by simply tapping the screen. A generative music player took over when Bloom was left idle, creating an infinite selection of compositions and their accompanying visualisations.
Bloom: 10 Worlds is a reimagining of the original – not simply a remaster. If the original Bloom was a single, then this would be an album. The widely broadened palette of sounds and images can be experienced via 10 new 'worlds', each exploring a new direction for Bloom. The first world the user encounters is an echo of the original app, with circles appearing where the user taps, while the later worlds each introduce new combinations of sounds, shapes, colours and rules of behaviour.
Few apps are truly iconic. Bloom was, and now its story lives on in this impressive and necessary follow-up.
Praise for the original Bloom
The very first iPhone apps were universally dull. And then Bloom came out. It was immediately obvious that something special was happening. The app was interesting on an artistic level – one that made you reconsider the relationship between technology and music. It raised the bar for musical iPhone apps.
A relaxing alternative to just about anything else you can do with an iPhone.
Hypnotic and ludicrously addictive